Send a message to our experts!
[ld_cf7 id="6″ use_custom_fonts_input="true" use_custom_fonts_submit="true" fs="15px" fw="500″ submit_fs="13px" submit_fw="700″ submit_ls="0.185em" submit_color="rgb(255, 255, 255)" h_color="rgb(255, 255, 255)" hover_border_color="rgb(255, 255, 255)" border_color="rgba(255, 255, 255, 0.147)"]
Streaming Services at the Best Prices
Be present on the most important platforms
The world is Yours!
Make money with your music at last!
Spotify, iTunes, Apple Music, Google Play, TikTok,
Deezer, Amazon, and hundreds of other platforms a
your music worldwide in as little as a few days! Dalaid
online lejátszása után is beszedjük a streaming
money we settle at half-yearly intervals *
and we will transfer it to you.
We also add a free International ID and UPC Bar code to each song released in the PRO pack.
In addition to the song and music release, please contact us at Ypur Official Artist Channel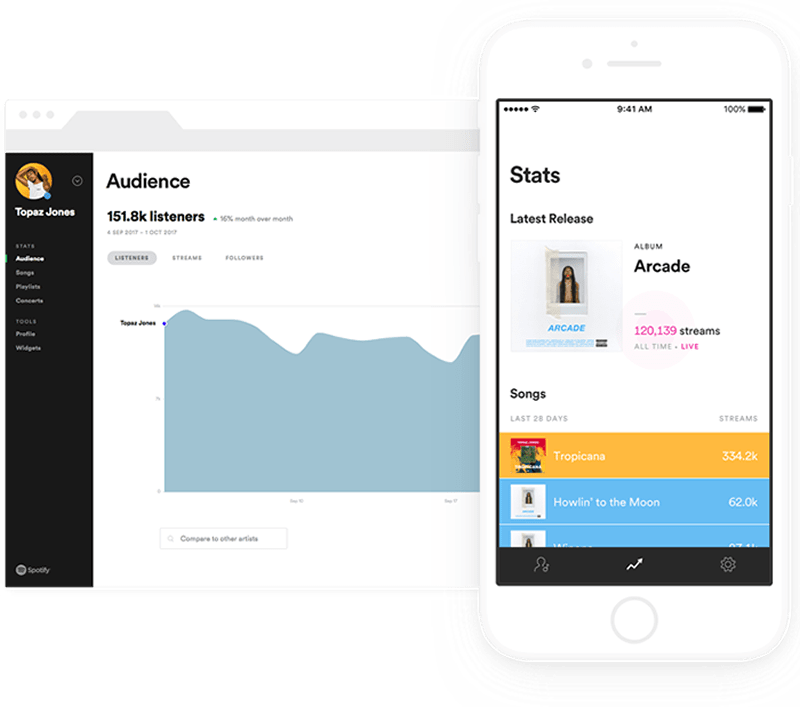 One of the most important bastions of listening to music is Spotify, we help you get on this platform with record speed.
Music Publishing spotify starts here
Not only is Spotify the largest streaming service in the world, with more than 160 million active users and 70 million subscribers in 61 markets, but they are one of the most advanced platforms in the modern music industry, with a variety of curators and algorithms to reach millions of potential listeners.
Spotify már deluxe zenekiadás csomaggal is.
Increase audience
Music Upload to Google Play & Play Music!
Enter the new decade with us!
The easiest way to get on Google Play and Play Music! Millions of potential buyers from around the world are waiting on Google's music platform. Play services are all available on phones, tablets and PCs.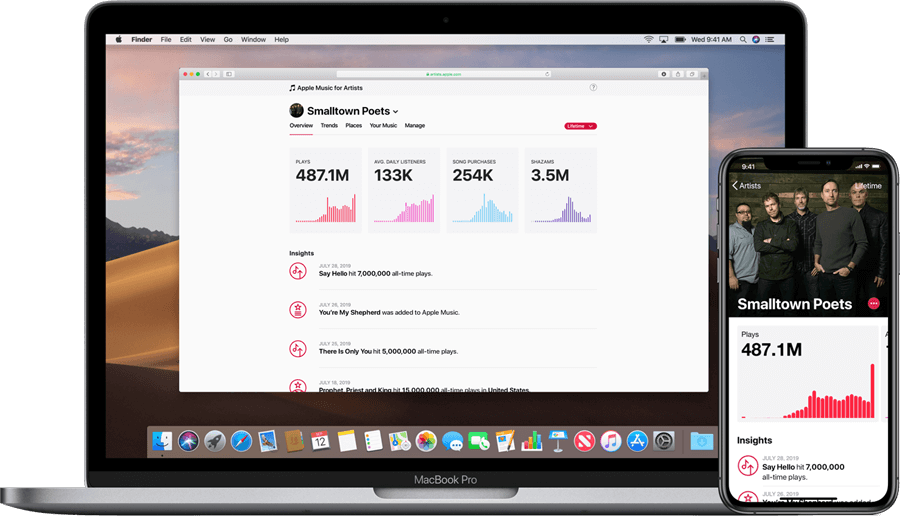 Upload to Apple Music & iTunes.
Apple Music is one of the largest music streaming providers in the world. Get into the core of your SIRI system to find millions of iPhone and Mac users! ITunes has been on the market for over 15 years but there has never been such an easy way to get in! Our partners are entering Apple's offer faster than average.
How do I get into Apple Music & iTunes?
Songs from all of our past and future partners are automatically submitted for display / release on Apple Music and iTunes in addition to the other 250+ music platforms as part of the song and music release.
Did you know that every tenth new audition or purchase begins with the discovery of Shazam music? (2016)
Wherever your song is played, be it a Disco, a restaurant, a festival or even just a house party, new people can discover you with Shazam so potential new fans can find you.
Have you ever heard a song on the radio, TV, or in a club or restaurant, and wondered who the artist or song title was? Shazam makes it easy to find out. Simply hold your phone or tablet and hold it near the speaker or sound source. With just the touch of a button, Shazam automatically displays the artist, album and song names. It even connects to online stores like iTunes where you can buy the song. Brilliant right?
Assure yourself that the next time they try to discover your song on Shazam you are already there!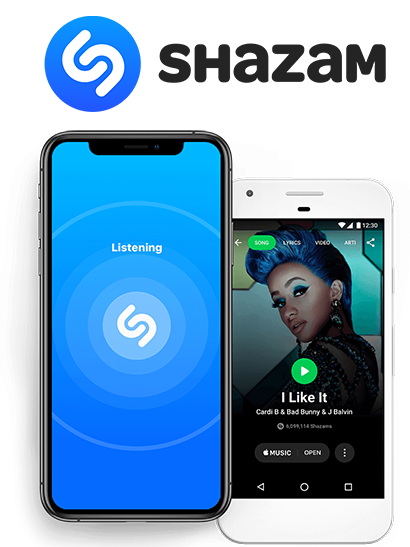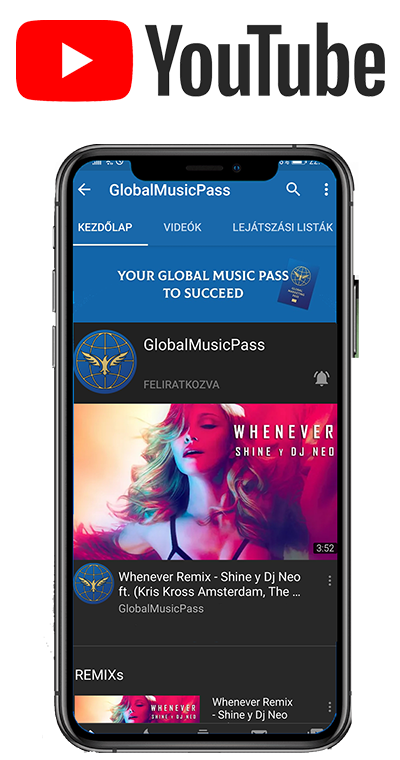 Your video clips on Youtube!
In the case of music management and / or youtube video / video clip management, we set everything to perform as best as possible on Youtube.
All songs released by us can appear in BONUS a Global Music Pass also on its own channel.
YouTube Prémium szolgáltatásból a lehető legtöbbet hozzuk ki. Tőlünk nemcsak a csatornádon megjelenő videóid után számíthatsz bevételre, hanem a mások által feltöltött dalaidra is beszedjük a streaming után járó összeget.
Increase Views
Comprehensive professional music consulting.

Do you want your YouTube channel to be stronger?
Would you increase your audience with Spotify, Apple Music?
Not sure if your video, the song you chose for your commercial, can be used or licensed?
Seek professional advice!

Deluxe zenekiadás

Be present on the most important platforms! Make money with your music at last! Hundreds of platforms in just a few days!