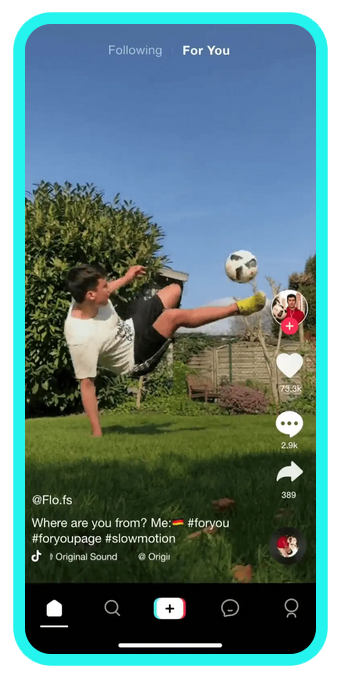 After the Facebook and Youtube ads, TikTok ads also arrived in Hungary and in international waters. There are still few advertisers on this interface, so those who choose this service may be among the first to show up with their ads. In Hungary, it is only possible to post TikTok advertisements through agencies with advertising partnerships;

Get in Touch
TikTok marketing advertising opens up opportunities for you that hardly anyone knows about yet. Be one of the first to step into this hidden advertising platform and reap the laurels before others strike!
More than 2 million potential customers in Hungary and hundreds of millions of people available worldwide!
With fewer advertisers, cheaper advertising opportunities lead to higher reach!
The ads occupy the entire mobile. 80 +% of Users watch ads with sound.

Unique buying audience

TikTok works without profile and follower collection

The average TikTok user can open the app up to 16 times a day
Who do we recommend it to?
Who wants to be the first and take advantage of the opportunities offered by the novelty.
small and medium-sized enterprises who want to reach new target audiences.
For music performers and those who would become better known
Who want to reach dedicated users and involve new people as well
Who want guaranteed coverage and views.
Get in Touch
Booking ads
TopView: the first video the user sees when opened
Brand Takeover: the first video the user sees
One Day Max: Coverage in a given category after 5 videos
Brand Premium: first video on the For You channel
Bid advertisements
Video, image + text, link, CTA 
A appears in the process of users
It can also target interest, remarketing, and similar audiences
 Seditable built-in video templates
 Rflexible bidding
Creative ads
Hashtag challenge: It launches a challenge with its own belly tag and even involving TikTok influencers
Branded effects: the brand has its own AR filter that users use in their own videos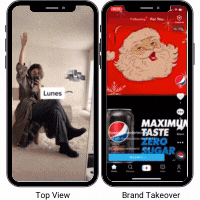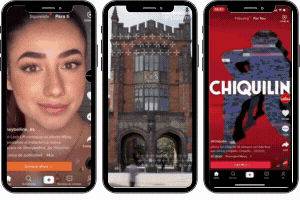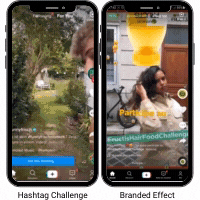 [ld_cf7 id="6″ use_custom_fonts_submit="true" submit_fs="13px" submit_fw="700″ submit_ls="0.1em" color="rgb(167, 169, 184)" h_color="rgb(24, 27, 49)" submit_bg_color="linear-gradient(90deg, rgb(79, 218, 145) 0%, #34dbc5 100%)" submit_hbg_color="linear-gradient(90deg, #34dbc5 0.6369426751592356%, rgb(52, 219, 197) 100%)" submit_border_color="rgba(255, 255, 255, 0)"]